Who is your favorite author and why?
Tolkien was the master and he changed how everyone approached fantasy. Hundreds of authors have followed in his steps and we're all just trying to find our way back to Middle Earth.
Can we expect any more books from you in the future?
Book 2 comes out in April and Book 3 in the Fall. Adult fiction supernatural thriller Night Chill comes out this summer and a non-fiction book, Reaching Your Reluctant Reader comes out soon as well!
Are you reading any interesting books at the moment?
I just read The Peculiar by Stefan Bachmann, a steampunk fantasy which is mind-blowing. Check it out.
Are there any new authors that have sparked your interest and why?
Patrick Rothfuss who wrote The Name Of The Wind is amazing.
What are some of the best tools available today for writers, especially those just starting out?
Reading Stephen King's book On Writing is all you need. Read it front to back, then read it again. Then sit down at your computer and get to work.
What contributes to making a writer successful?
Time. You can't control the amount of God-given talent you have been given, but you completely control the effort you put in. Simply put, the more you read and write, the better you will get. So get to work.
Do you have any advice for writers?
Write every day. Even if it's 15 mins. 7 days a week without vacations. You'll be amazed what you can accomplish.
What do you do to unwind and relax?
Hang with my wife, five kids, two dogs, one cat and one very feisty horse. We're outdoorsy, so kayaking, fishing, hiking, biking, etc.
What dreams have been realized as a result of your writing?
My kids don't think I'm completely uncool. That's worth the price of admission right there.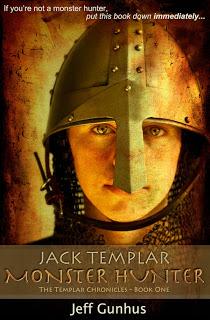 Genre – Middle Grade / YA Fantasy
Rating – PG